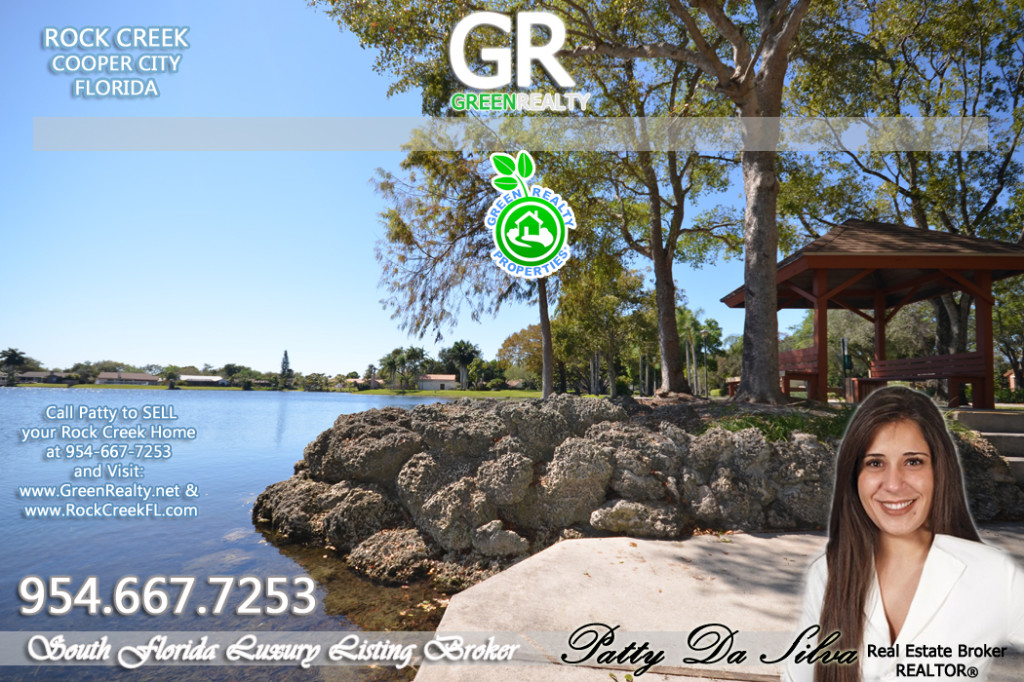 Cooper City – Someplace Special
Cooper City calls itself "Someplace Special," and they're absolutely right.
With a population of just over 30,000 residents, Cooper City lets you live the small town life without sacrificing access to all that South Florida has to offer. Located in the heart of Broward County, Cooper City is surrounded on all sides by whatever you want to go see and do. With easy access to I-95 and I-595, you can get anywhere in South Florida.
Cooper City is north of Miami, southwest of Fort Lauderdale, west of Hollywood, and east of the Everglades. Whether you plan to enjoy the beaches of the Atlantic coast, the nature of the Everglades, or you just want to shop, golf, and enjoy all that South Florida has to offer, Cooper City is at the epicenter of it all.
An Excellent Place to Grow Families
Cooper City understands the importance of families. The city government offers family-friend events around all the holidays including an egg hunt at Easter, as well as Mother's Day and Father's Day events. Local youth and community activities are often provided by one of the two community centers in the city, many of which are hosted by the Cooper City Optimist Club. The city is also home to Brian Piccolo Park, the area's only cricket grounds and former host to several international cricket championships.
It's not just about the fun that can be had in Cooper City. The city also has its share of excellent schools. Several elementary, middle, and high schools are available for your children to learn and grow. Embassy Creek Elementary School, Cooper City Elementary School, Griffin Elementary School, Pioneer Middle School, Cooper City High School, and several others serve the children living in Cooper City. Franklin Academy, a top-rated public charter school for children kindergarten through eighth grade, is also available as an option for your family.
With the fourth highest median income in Broward County, housing choices abound throughout Cooper City. Take your pick of housing styles from ranch style single family homes to townhouses and condos and everything in between. There are plenty of excellent neighborhoods to choose from such as Rock Creek, Flamingo Gardens, Embassy Lakes, Country Glen or one of the newer developments like Mill Creek, Monterra and much more.
Retirees looking to find a warmer place to live or young families wanting to put down roots will find all of that and more in Cooper City. It really is 'Someplace Special.'
When you're ready to make the move to Cooper City, Green Realty Properties is here to help. Call Patty Da Silva today to sell or buy your Cooper City home at 954-667-7253 and Visit our website at www.GreenRealty.net
Green Realty Properties wants to help you find your perfect Cooper City Florida home in Broward County. When you're ready to SELL your Cooper City Florida home or just starting to look for a Cooper City home for sale, give Cooper City Listing Broker Patty Da Silva a call to SELL your Broward County Cooper City Florida Home and Chris Green REALTOR – Cooper City buyer specialist to help purchase your dream Cooper City Florida home! Call us at 954-667-7253.
If you are wondering, "How much is my Cooper City Florida home worth?" CLICK HERE to obtain a home valuation in seconds!
Also visit our website at: www.GreenRealty.net, www.PattyDaSilva.com and read our reviews at www.GreenRealtyReviews.com