Live the Urban Lifestyle at Metropica in Sunrise, Florida!
When you think of Sunrise, you probably picture a sleepy suburban town with a quiet atmosphere. These days, you're only partly correct. Thanks to a new billion dollar development approved in 2014, Sunrise will soon be home to Metropica, an urban delight in the midst of the Sunrise suburbia.
What Makes Metropica Special?
Once fully developed, Metropica will be home to 1,250 high-rise residences with a total of 2,500 condos and 300 townhouses, 485,000 square feet of commercial space, and 150,000 square feet of office space. The goal is to give people a place to live, work, and play in one space while still having access to the best of South Florida.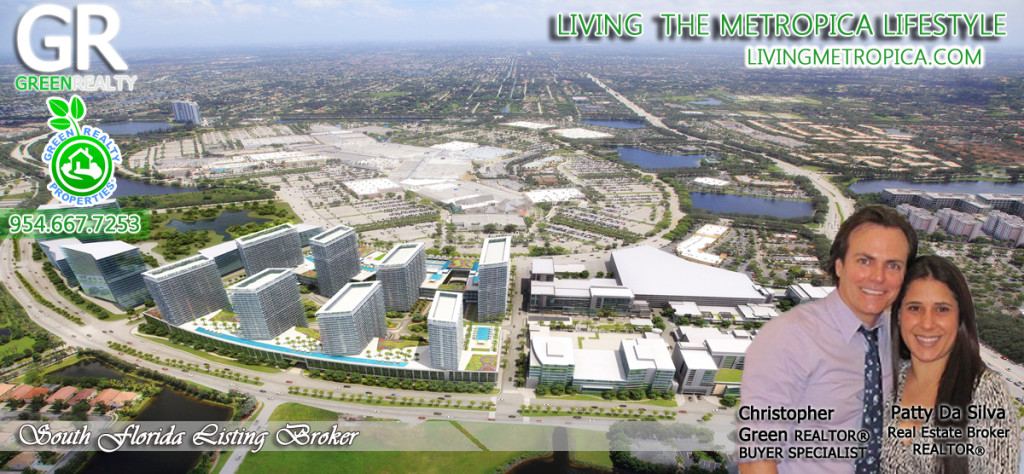 The developers are "reimagining and redefining the modern urban lifestyle." Every part of the development is simply "more." Residents will have access to luxurious surroundings, the latest technology, amazing views, and amenities you might only expect in a luxury condo in South Beach. Based on the current plans, you'll move from green spaces to office spaces with ease. Those who live, work, and visit Metropica will have access to international cuisines, brand-name retailers and boutique shops, outdoor and shared spaces, and more, all within a self-contained neighborhood.
Living in Metropica

The homes are luxurious, and the amenities are too numerous to count. What can you expect as a resident of Metropica?
Amenities
Work out in a five-star health and fitness center and relax steam room and sauna. Use the trails outside for running, walking, or hiking. While you're outside, take a yoga class or use the outdoor cross-training area. When you're done getting fit for the day, enjoy the indoor or outdoor massage therapy rooms. Get some friends together and play a few games on the tennis courts or hit the mini-soccer fields. Your children can enjoy the play areas. Staying active in Metropica is almost too easy.
Come out of the South Florida heat and spend time in the Starbucks Coffee Lounge or head over to the indoor surround-sound movie theater. Want to celebrate and have a party? The indoor club room makes that easy with a bar, lounge, catering kitchen, and plenty of event space. With free high-speed WiFi in all common areas, your friends will be posting party pictures in no time. Relaxing with friends and family is almost a requirement.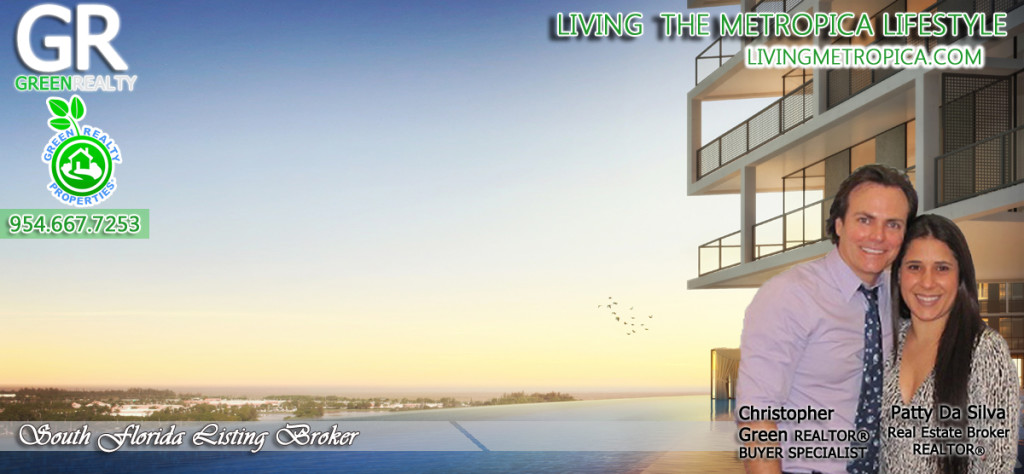 Residences
When you buy a condo or townhouse in Metropica, you not only have access to the best amenities, you'll also live in luxury and comfort. All residents enjoy access to 24-hour concierge and security. A full-time maintenance staff will be on-site to take care of the property. Climate-controlled storage facilities are available, as well, to keep your home uncluttered.
Each unit has an open floor plan with floor-to-ceiling glass windows and sliding balcony doors. Corner units all have wrap-around balconies. Each home is pre-wired for high-speed WiFi and equipped with advanced smart-home technology. The units are designed with luxury, comfort, and convenience in mind.
Metropica is the expansion of a concept in Miami high-rise condominiums – a place to live, work, and play. The sleek style and plethora of amenities and shared spaces take the concept to a new level.
If you're interested in learning more about this amazing and unique development, contact Green Realty Properties at 954-667-7253 Today!  VIEW Metropica Floor Plans HERE
Visit: www.LivingMetropica.com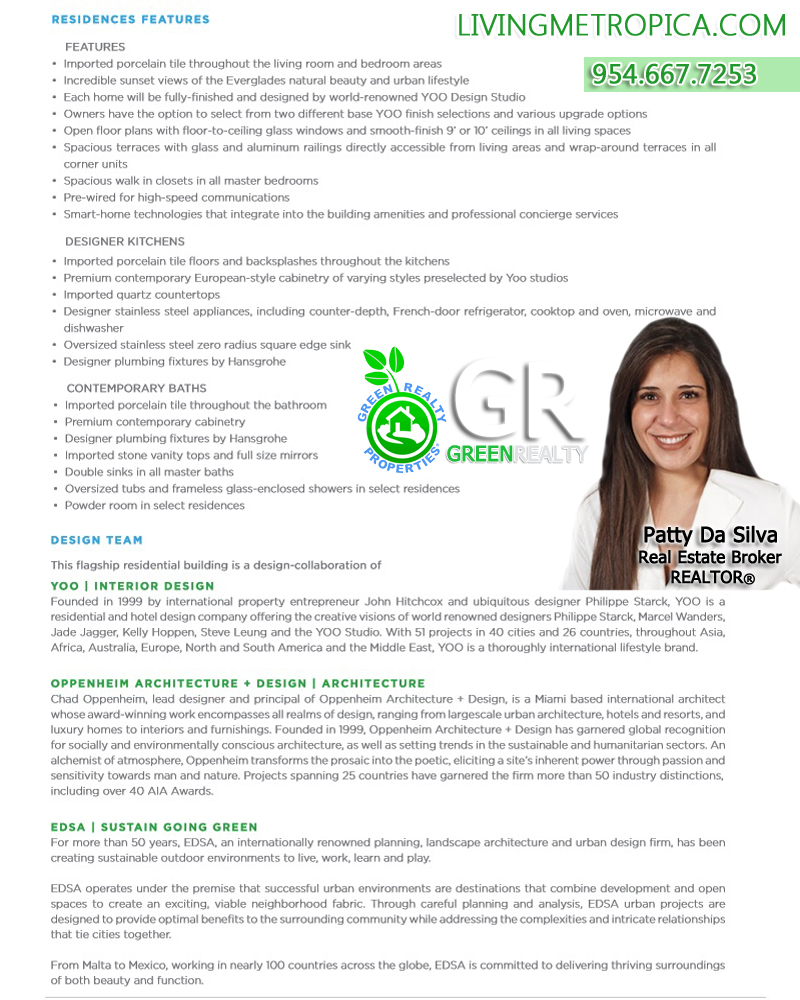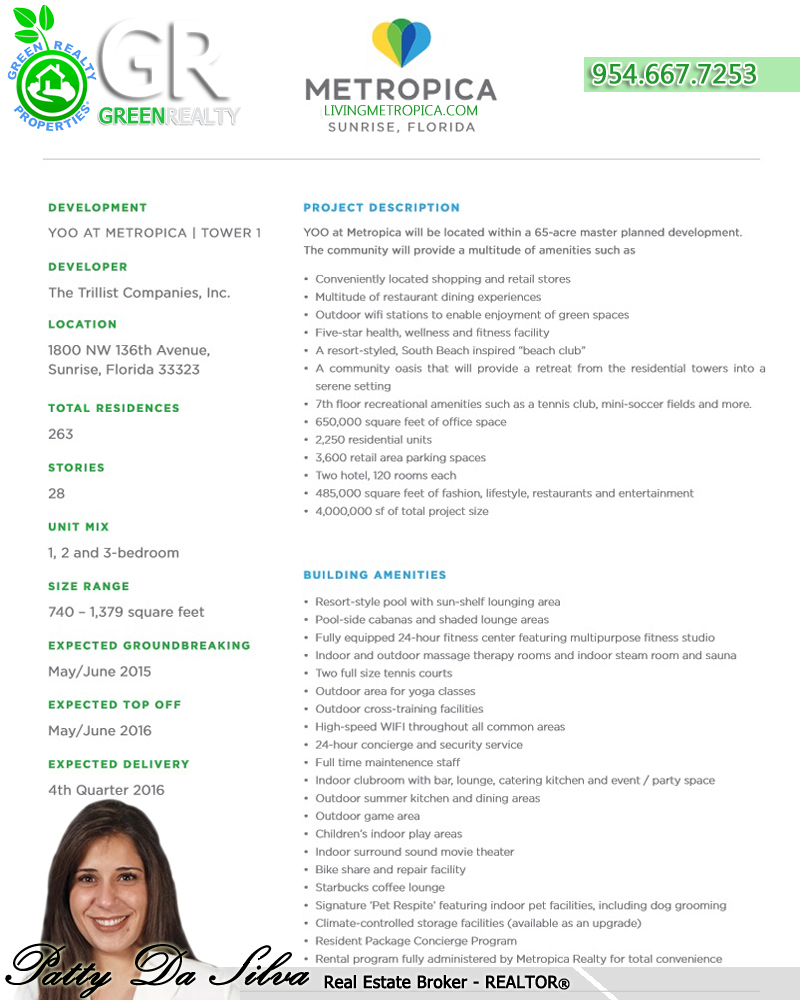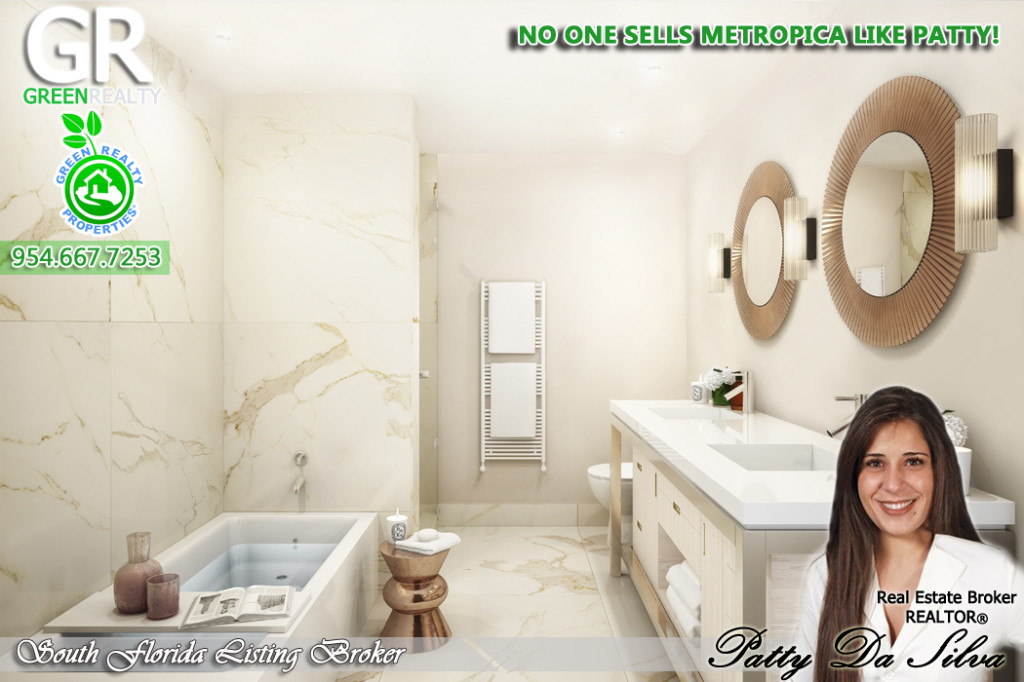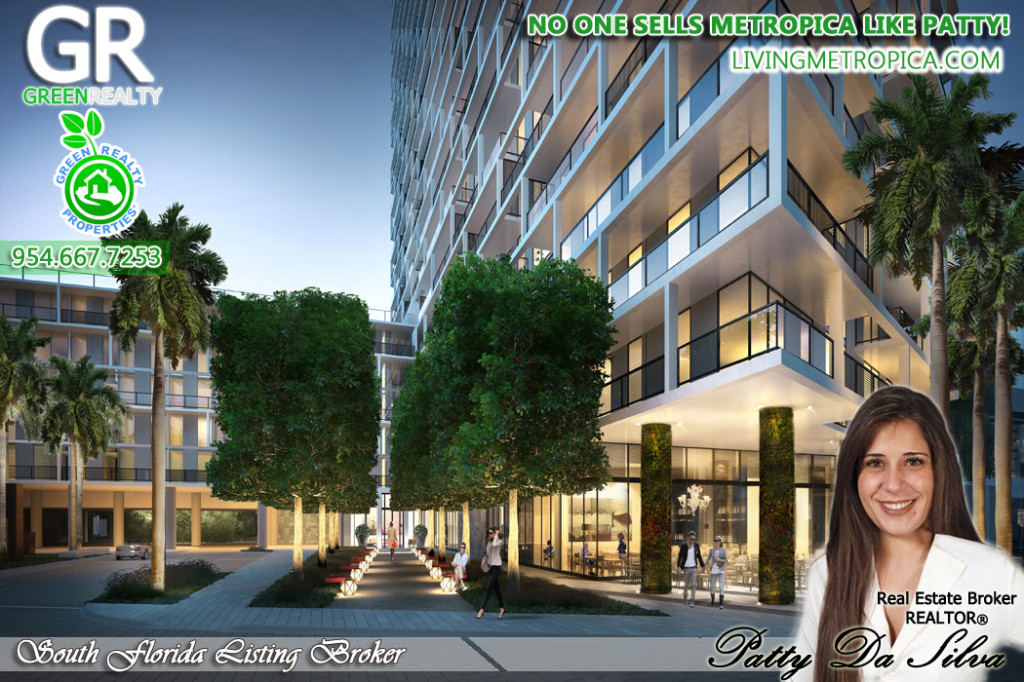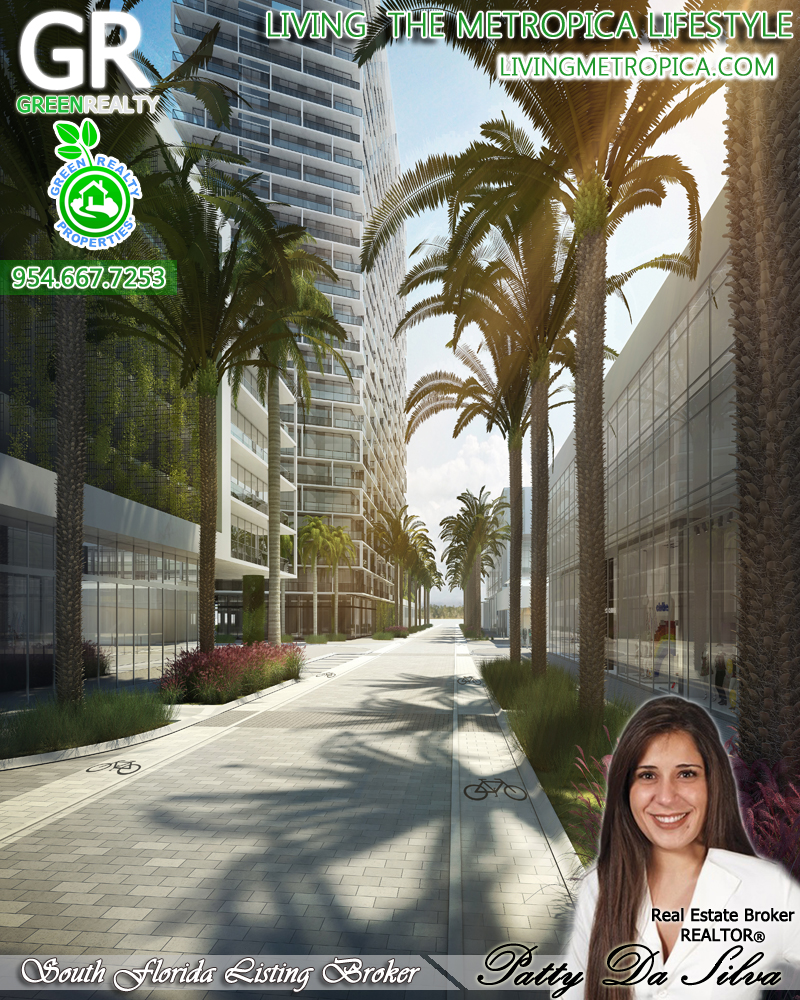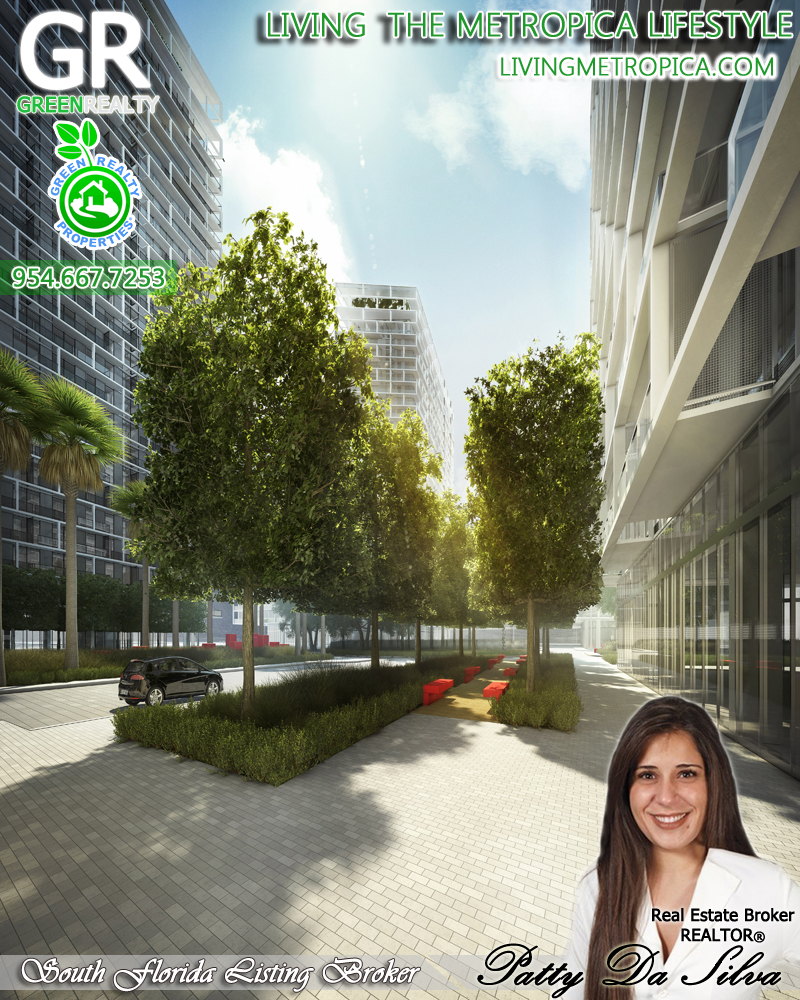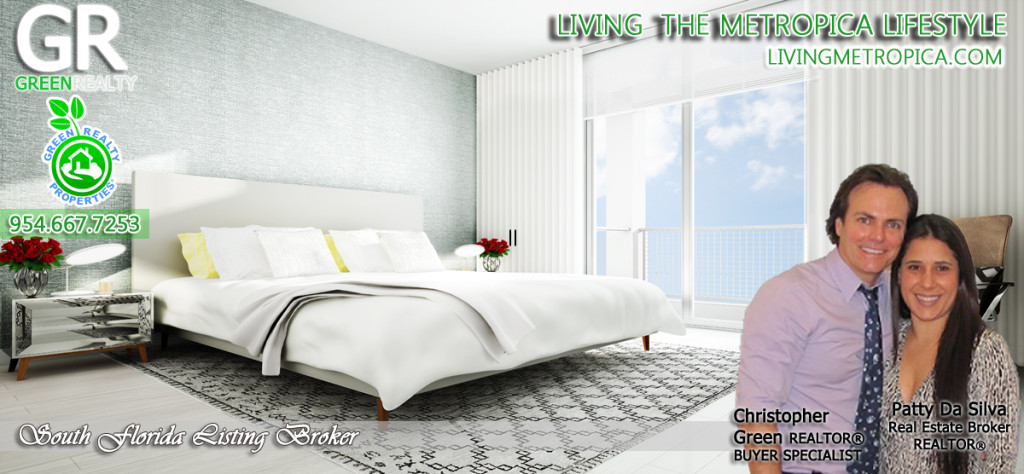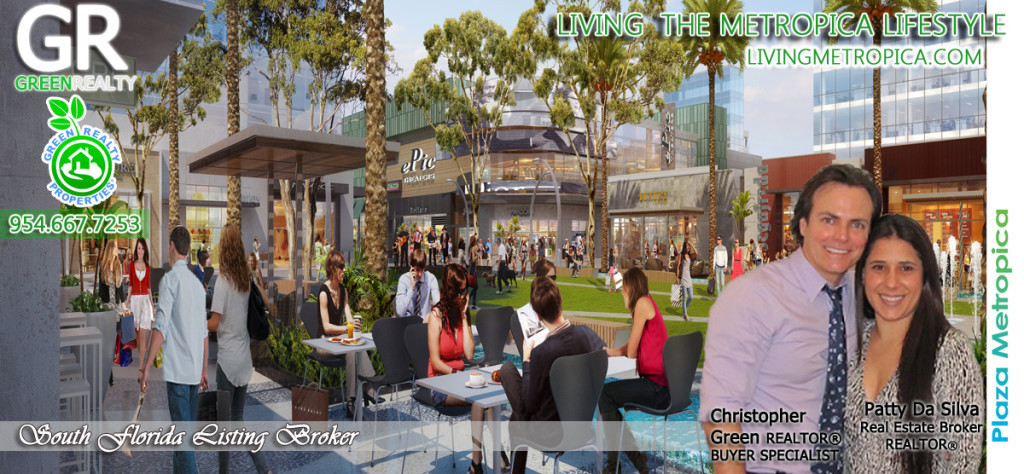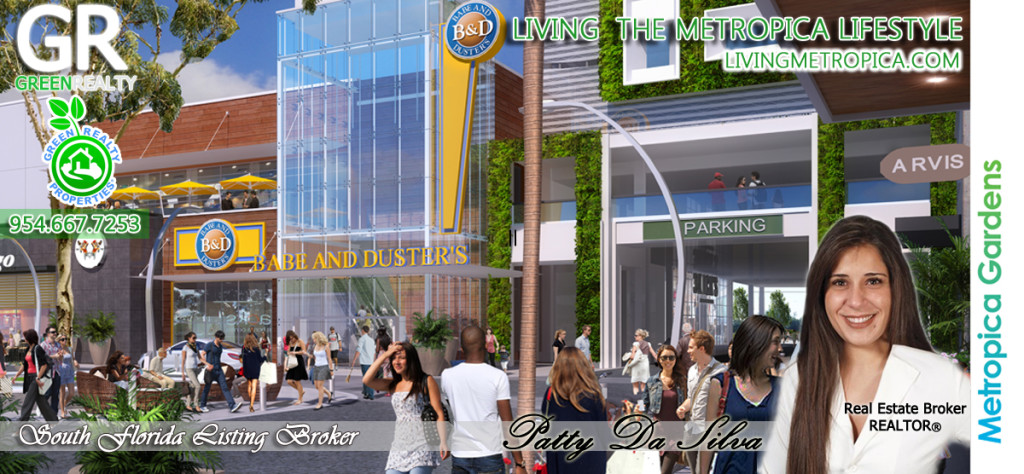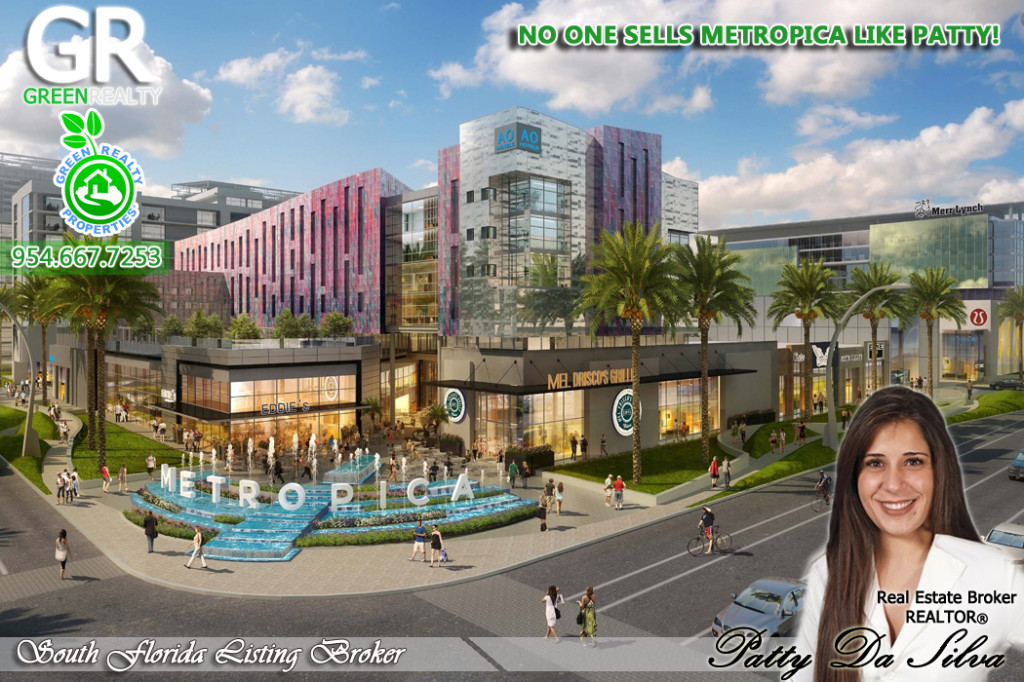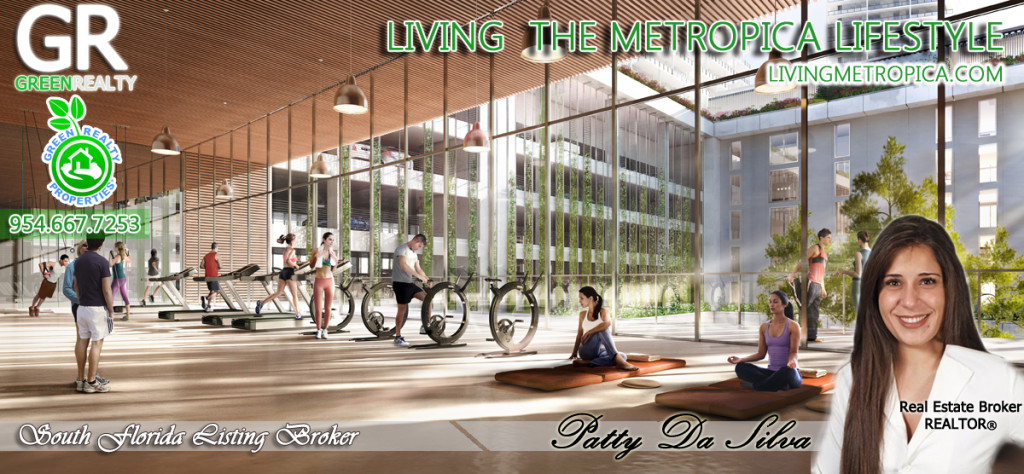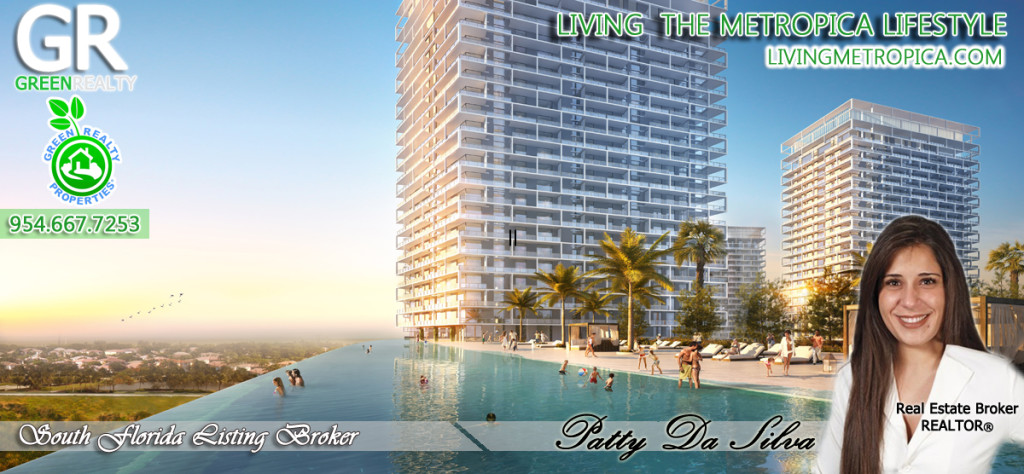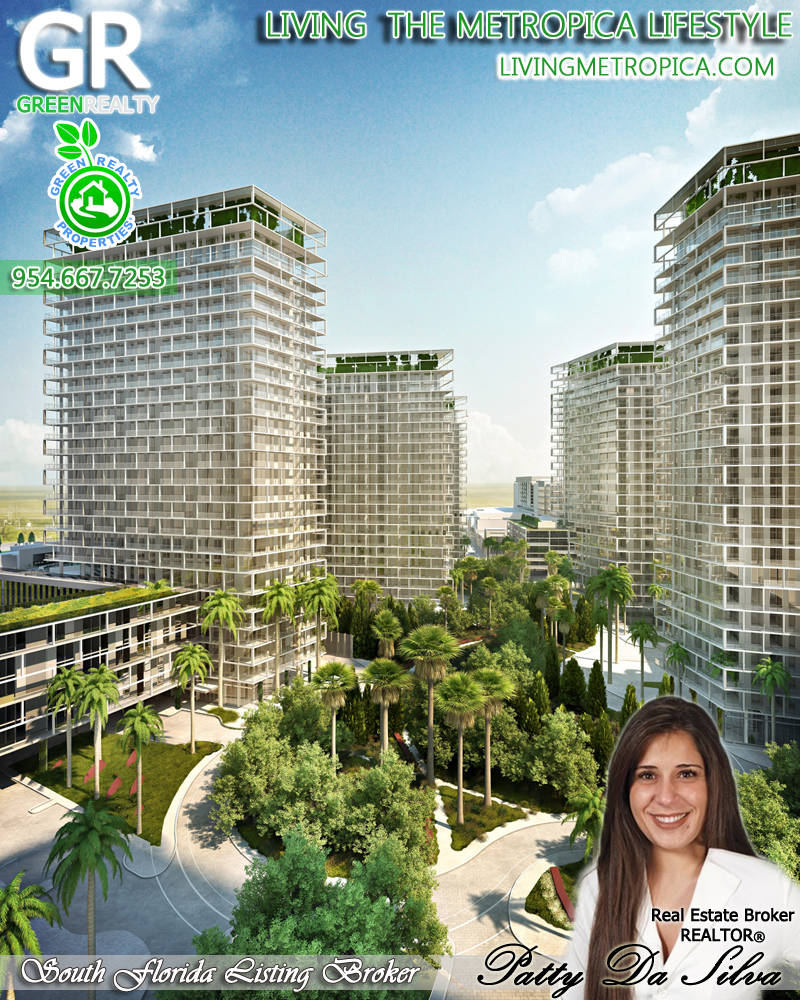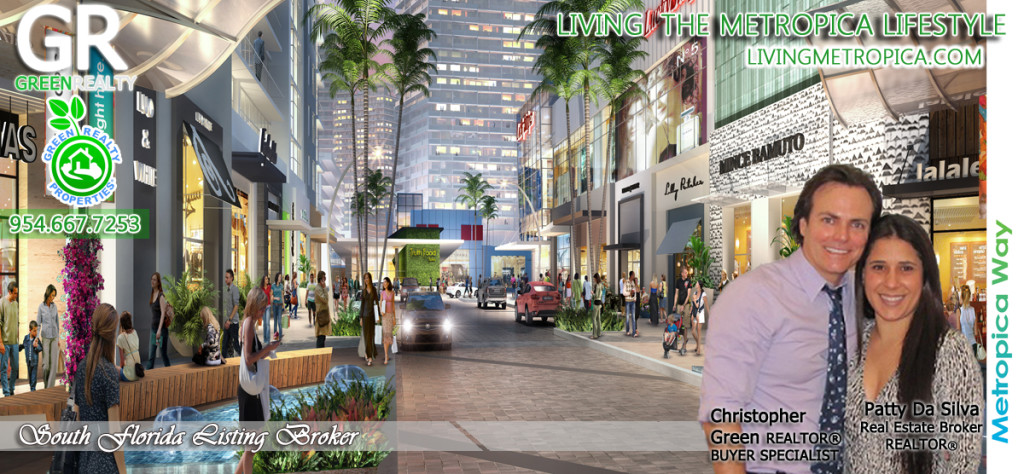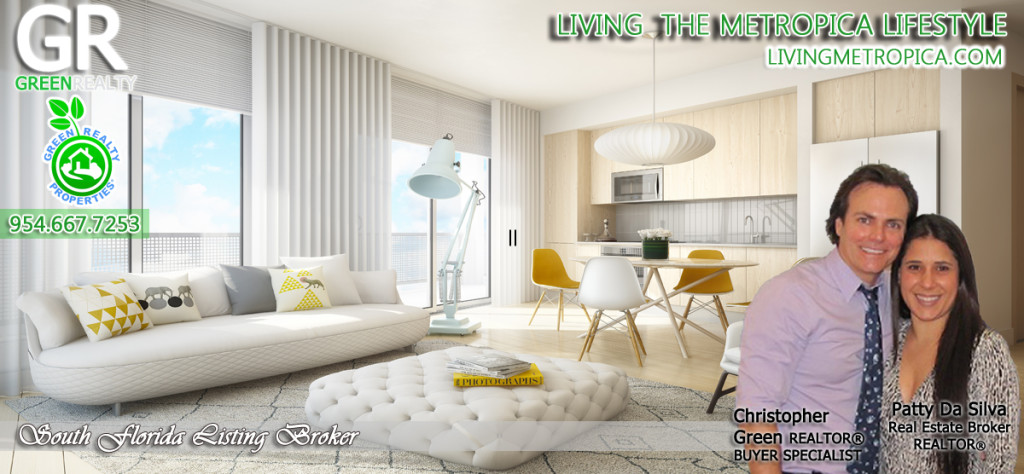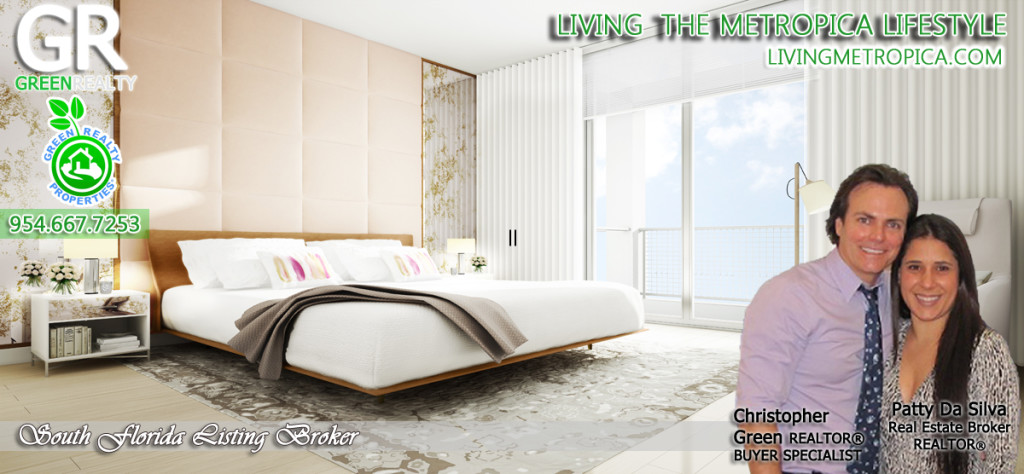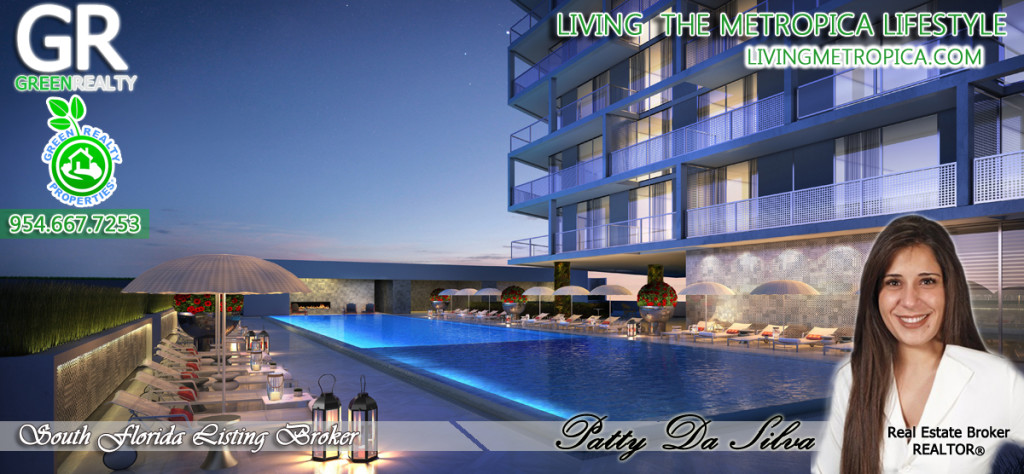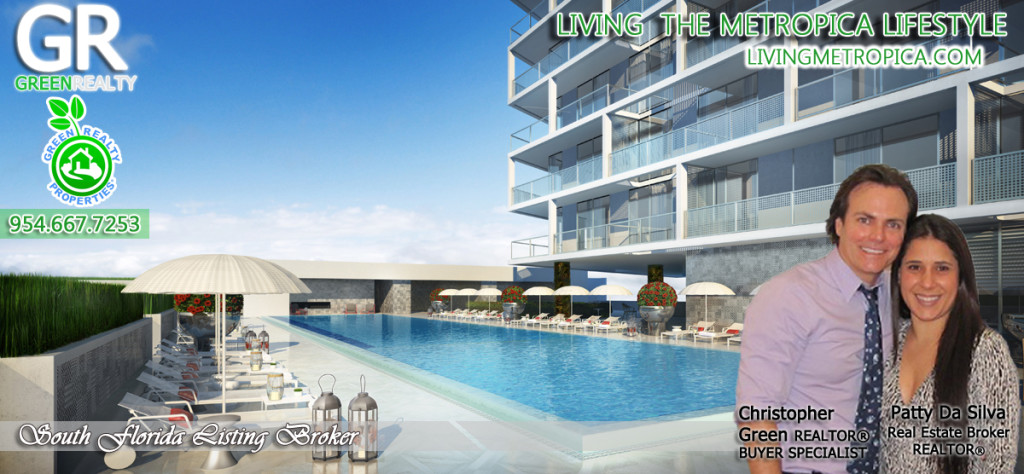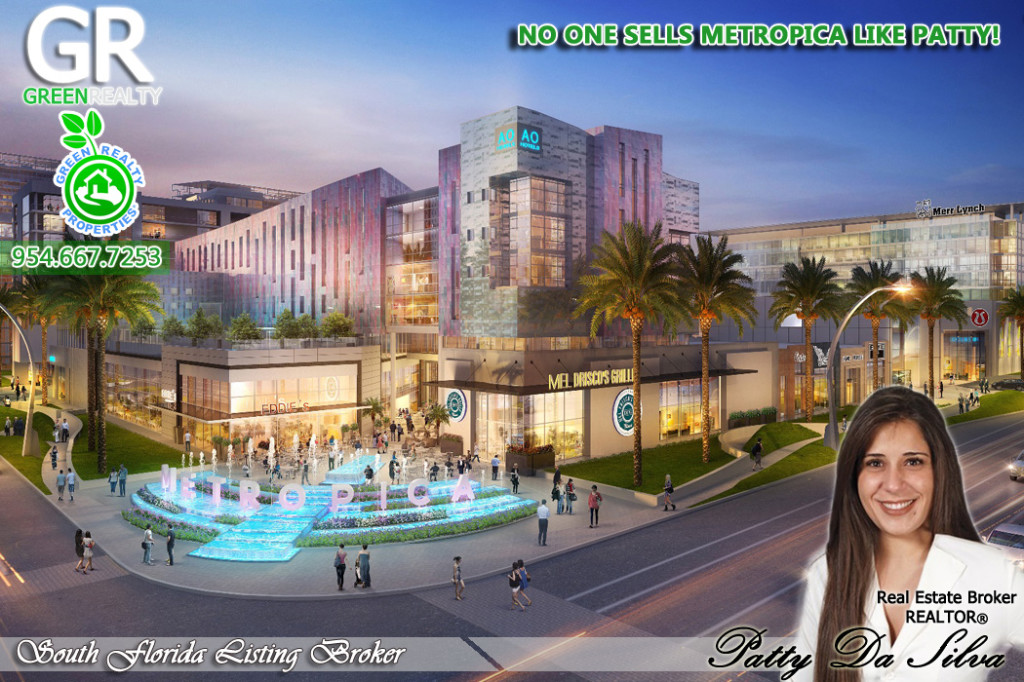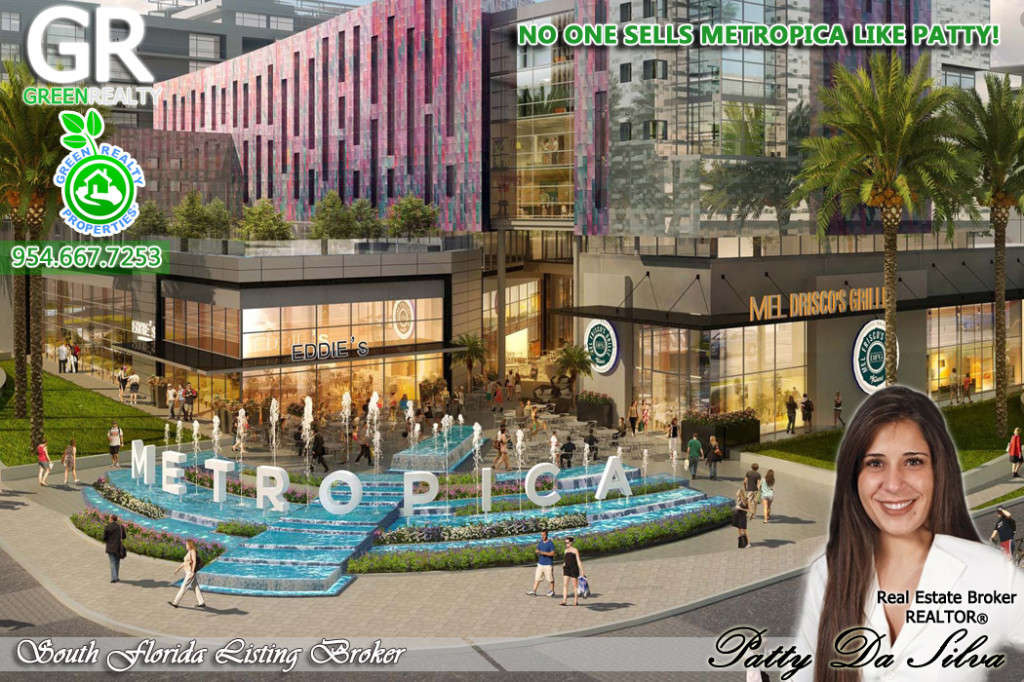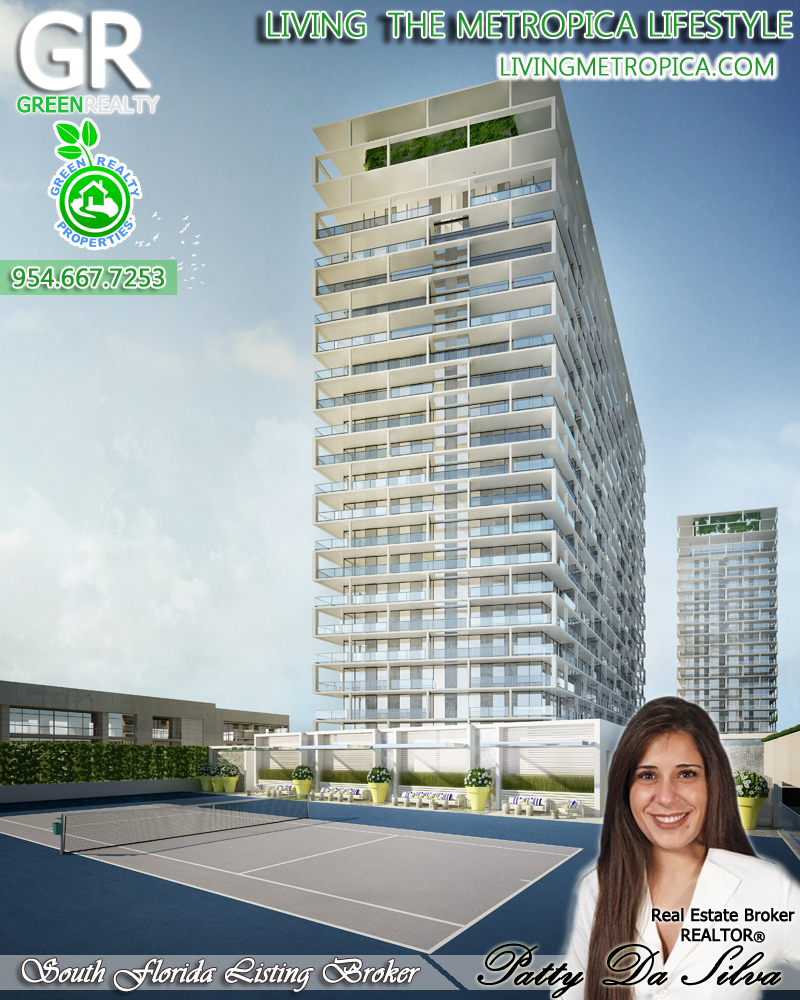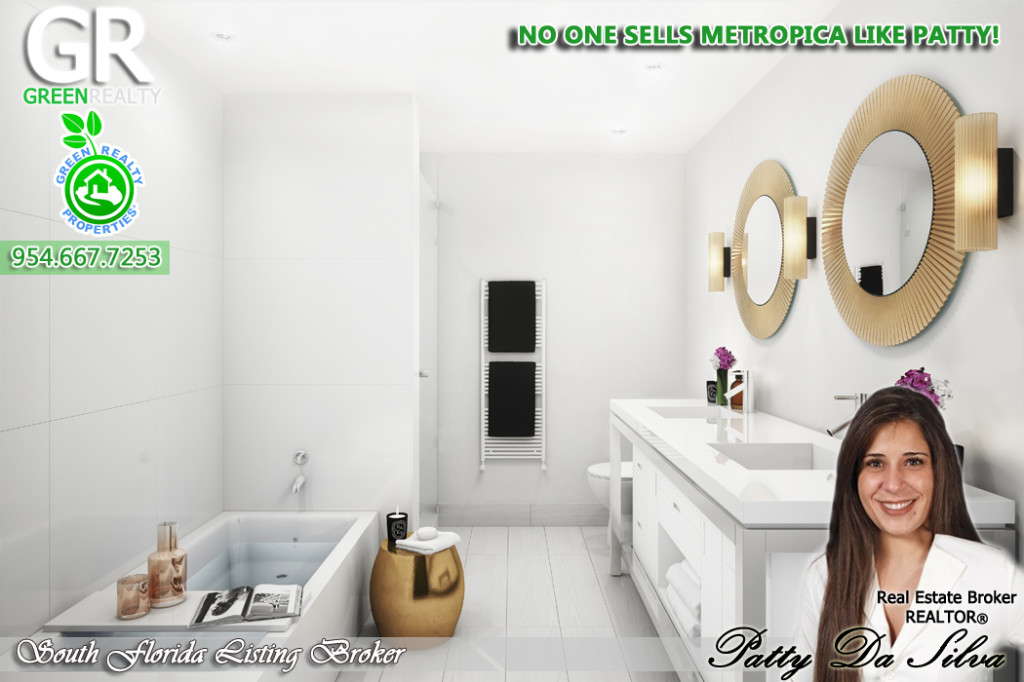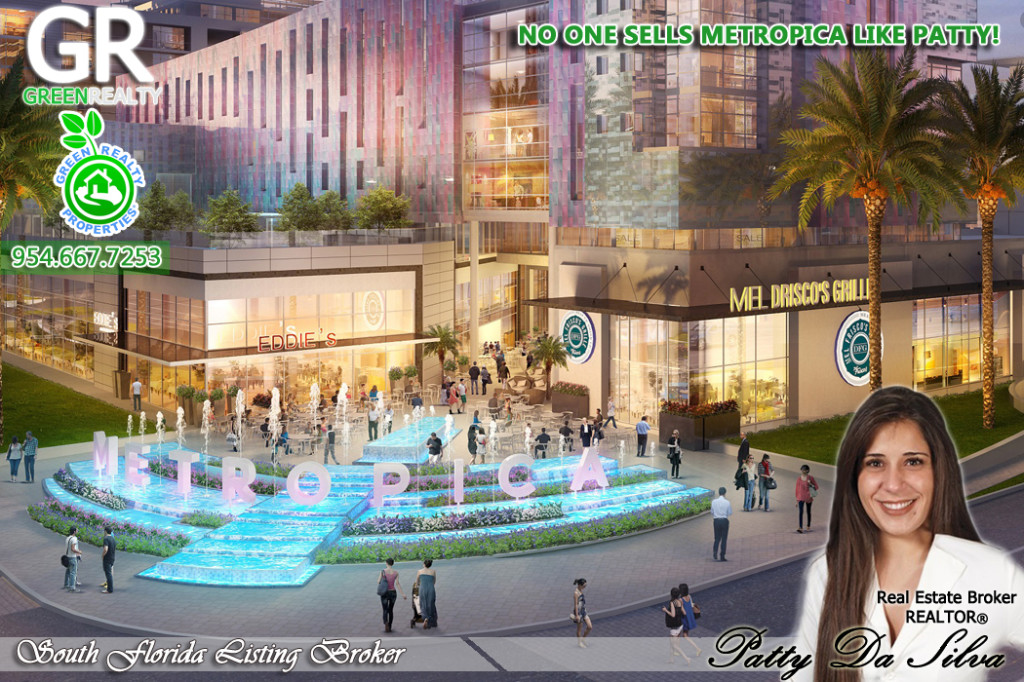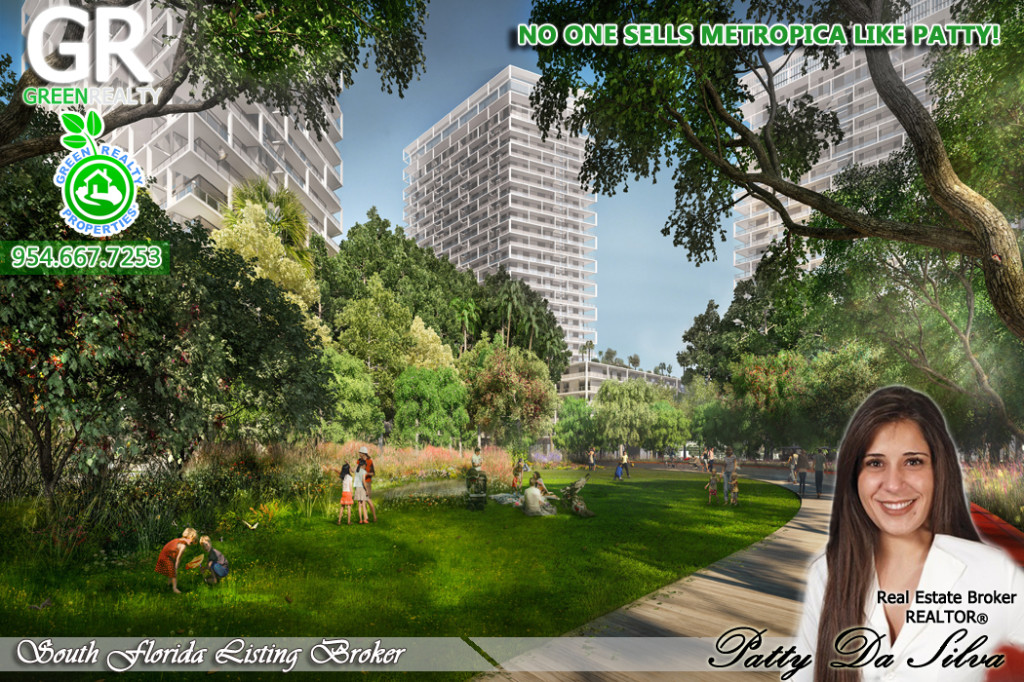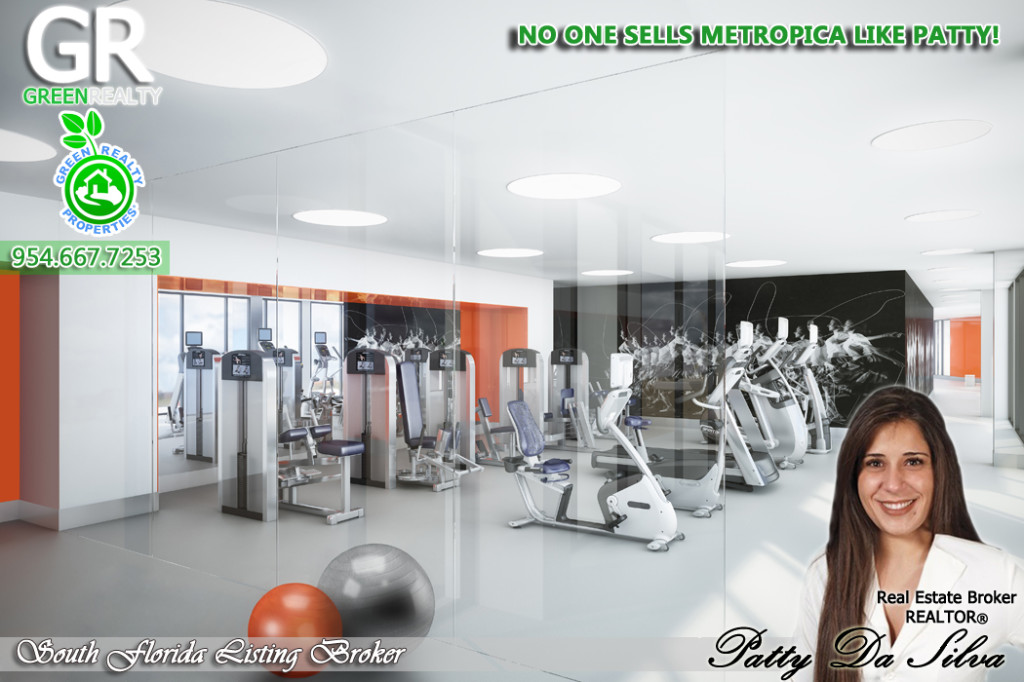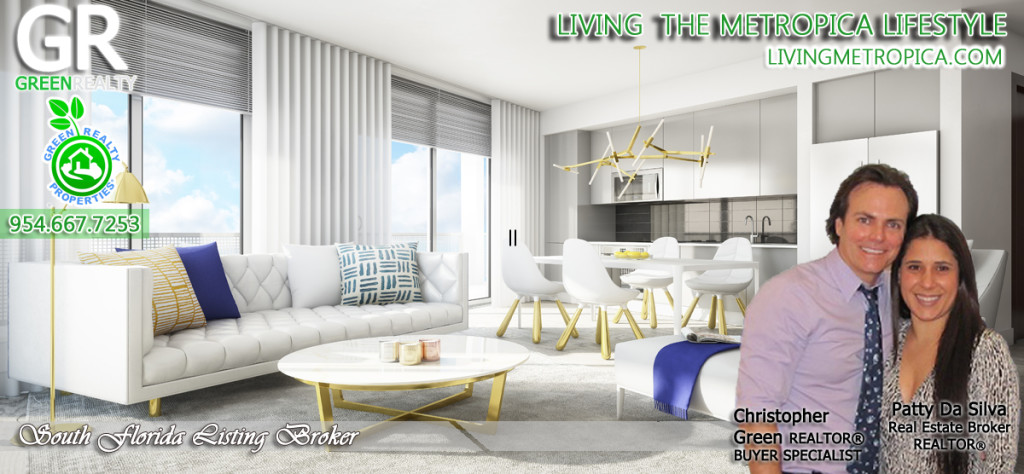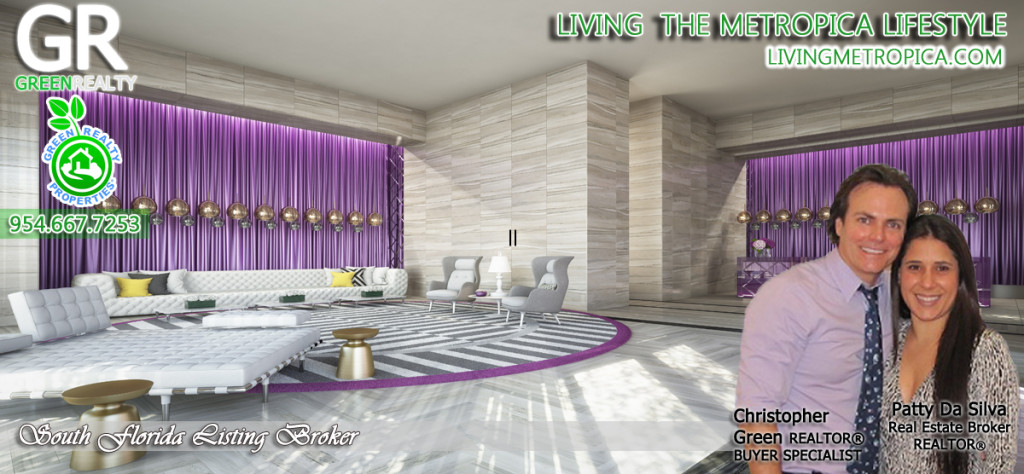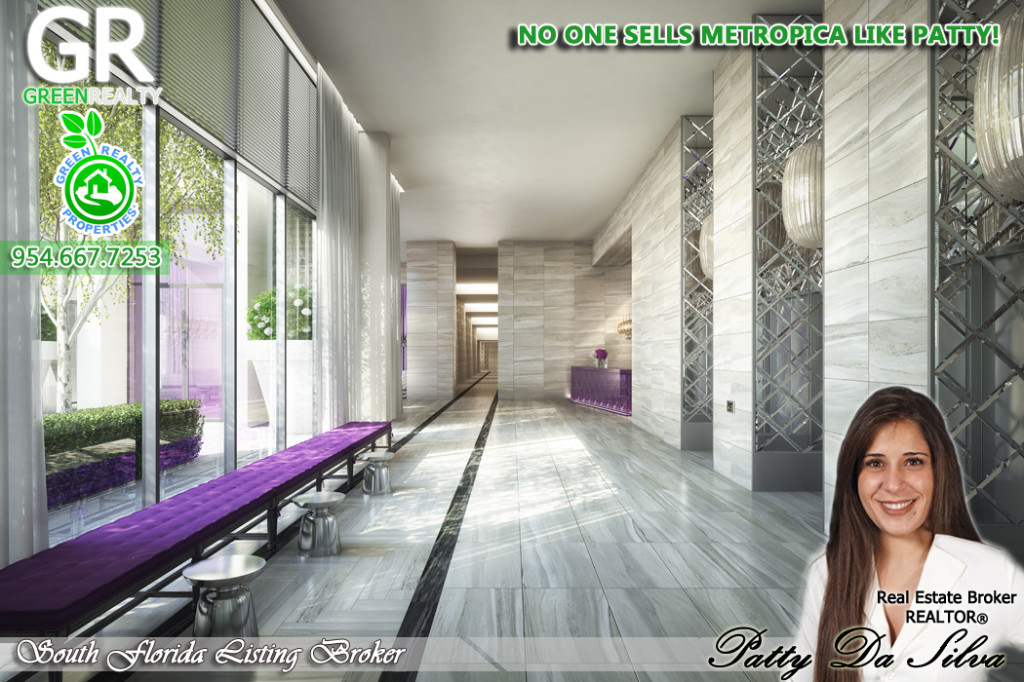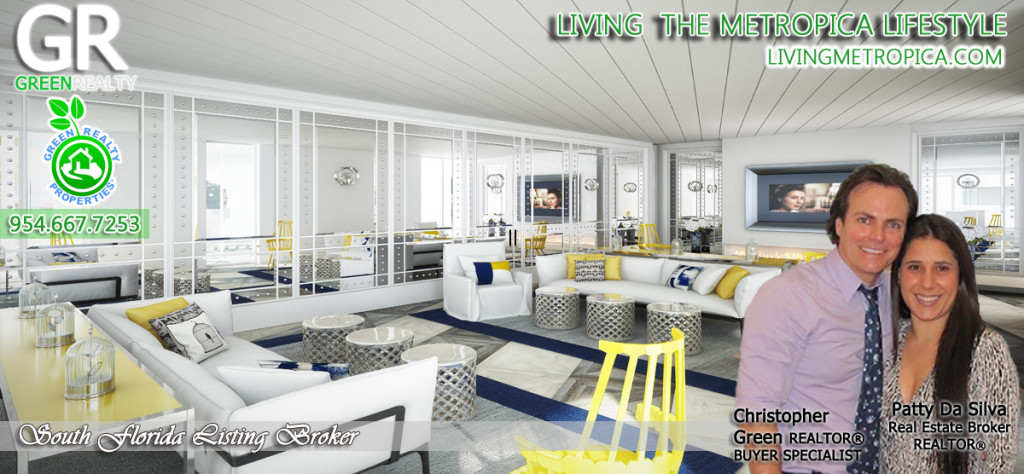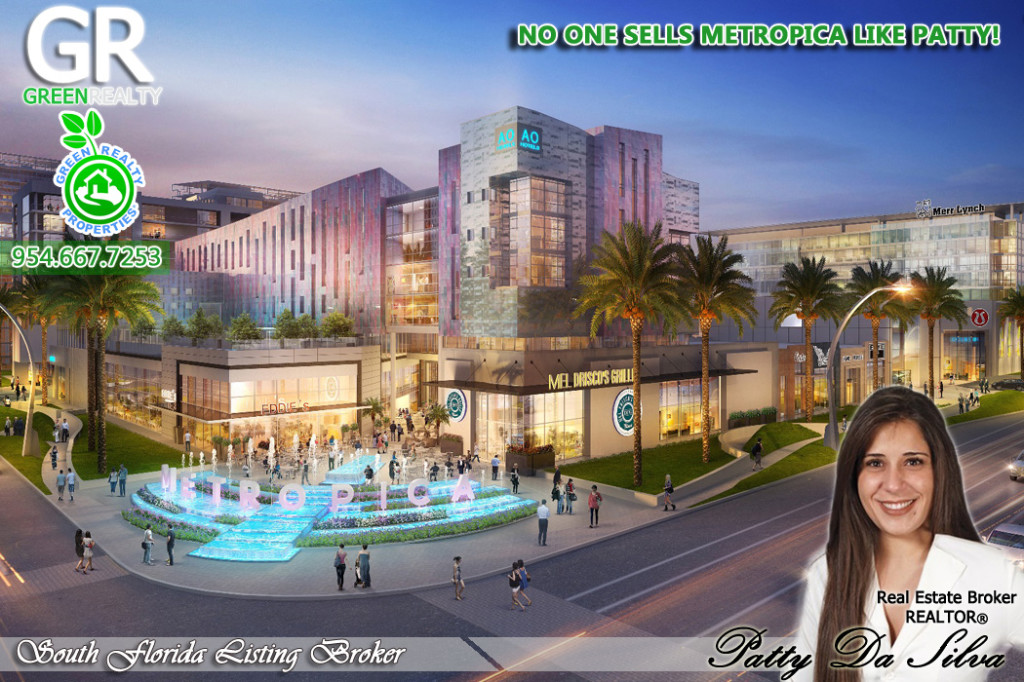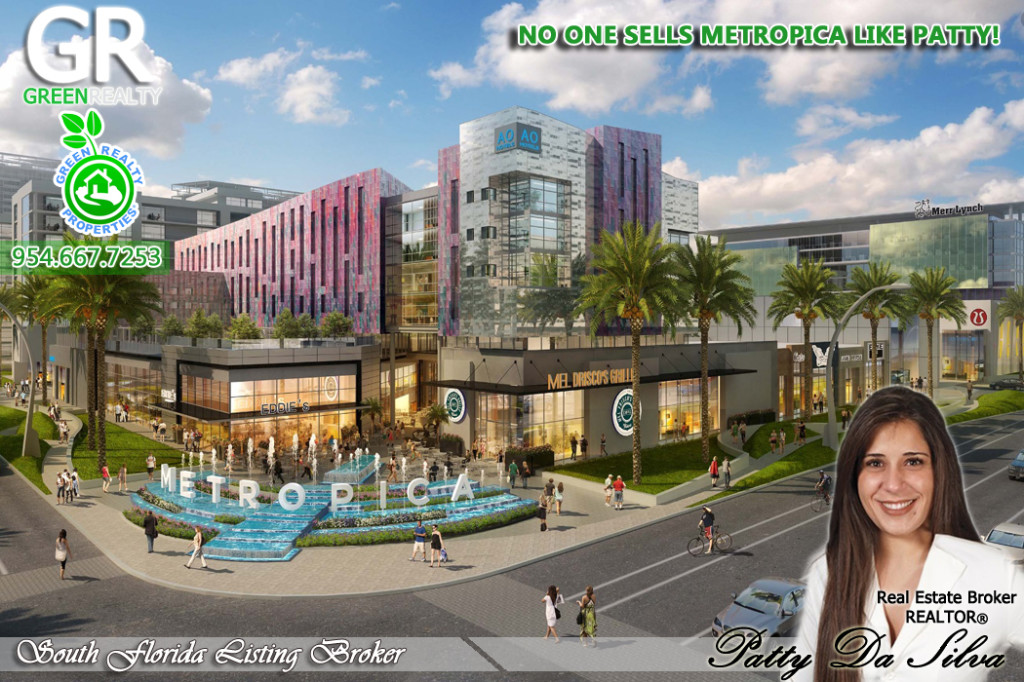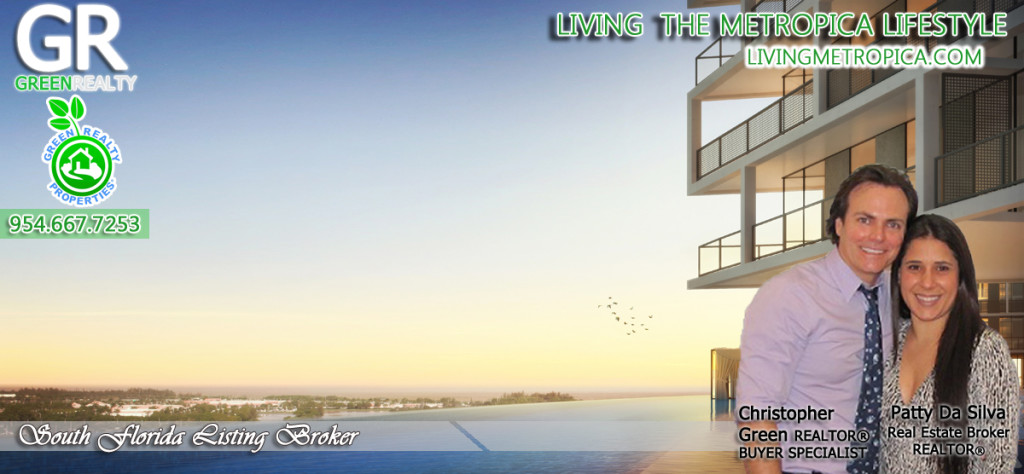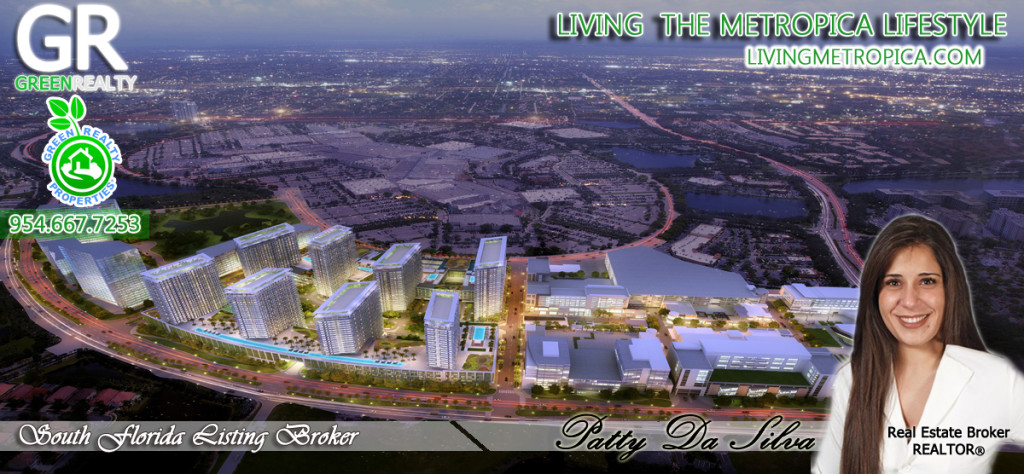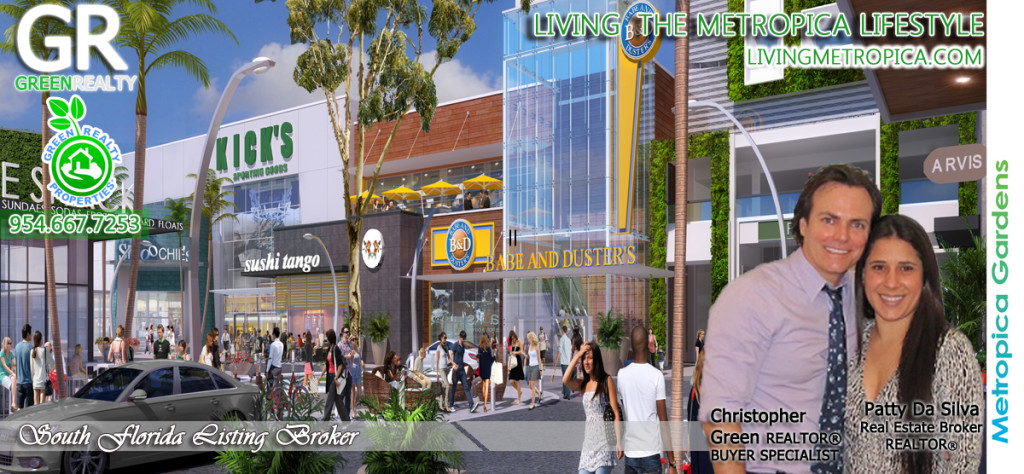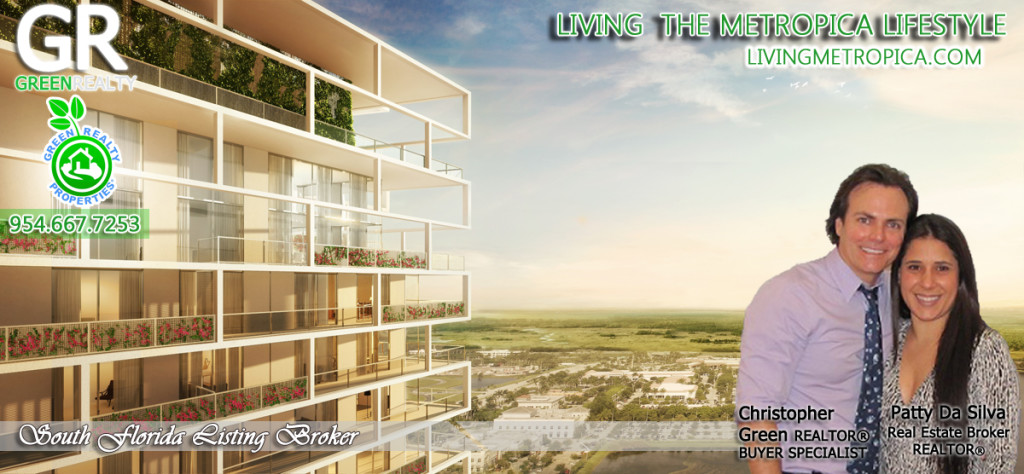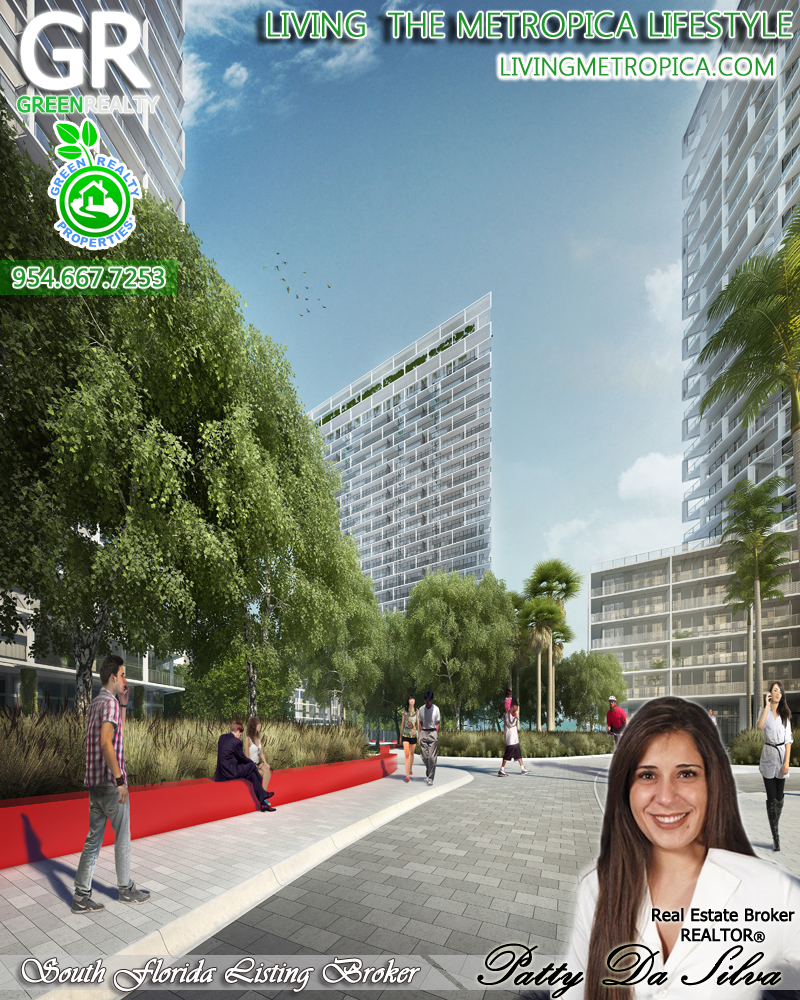 If you're interested in learning more about this amazing and unique development, contact Green Realty Properties at 954-667-7253 Today!
Visit: www.LivingMetropica.com