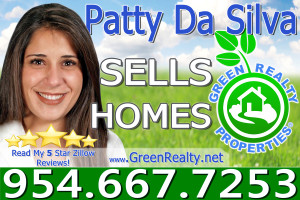 Living the Fort Lauderdale Lifestyle
The eighth largest city in Florida, the largest city in Broward County, and the county seat, Fort Lauderdale is an exciting place to visit and to live. Dubbed the 'Venice of America' because of the waterways throughout the city, Fort Lauderdale is a population tourist destination with 12 million annual visitors a year. Some people love it so much, they come for a visit and stay forever.
Work and Play in Fort Lauderdale
Just north of Miami, Fort Lauderdale offers all of the comforts and conveniences of larger cities. The city is home to 4000 restaurants, 12 shopping malls, and 132 nightclubs. If you're looking for adventures under the Florida sun, choose from 63 golf courses, 278 campsites, and 100 marinas. No matter what you enjoy, you'll find it in Fort Lauderdale.
With 3000 hours of sunshine a year, it's easy to spend your time outside on the open water in and around Fort Lauderdale. Take your pick from seven miles of beaches along the Atlantic coastline or enjoy canoeing, kayaking, boating, and fishing along the 165 miles of waterways within the city of Fort Lauderdale thanks to numerous inlets and canals.
Boating and tourism aren't just activities for the visitors. They're a huge part of the local economy as well. The boating industry alone is responsible for 109,000 jobs. According to the city of Fort Lauderdale, the area is one of the most desirable locations for new, expanding, or relocating businesses.
Don't think of Fort Lauderdale as a haven for consumers and sun-seekers alone. With an active cultural center, those who enjoy the finer things in life can explore history and culture at your own pace in any one of 16 museums such as the Museum of Discovery and Science and the Museum of Art or take in a performance at the Broward Center for Performing Arts.
Raising a Family and Building a Life
Fort Lauderdale is more than just a tourist destination. It's also an excellent place to raise a family and build your own future. Fort Lauderdale is home to public, charter, and private schools, many of which are top-rated, A-schools. The highest rated schools include Bayview Elementary School, Virginia Shuman Young Elementary School, City/Pembroke Pines Charter High School, and Broward Virtual School.
Higher education is a priority in Fort Lauderdale and opportunities abound for the returning student or the recent high school graduate. Several schools have campuses in Fort Lauderdale including Broward College, City College, Florida Atlantic University, Florida International University, The Art Institute of Fort Lauderdale, and others.
No matter what your budget may be or how big your household is, there is a home for you in Fort Lauderdale. Single family homes can be found in Tarpon River and Melrose Park for reasonable prices or you can live a luxurious life in locations like Riverland Manors. Condos and townhouses come in all shapes and sizes from Coral Ridge Country Club Estates and Galt Mile to Central Beach and Victoria Park. Whatever you need, it's here in Fort Lauderdale.
Living in Fort Lauderdale, you'll soon find out what brings so many people to this amazing city each year – and why so many choose to call it home. Work and education are as much a priority as fun in the sun and having a good time. It's the best of both worlds right in one vibrant place.
Green Realty Properties wants to help you find your perfect Fort Lauderdale Florida home in Broward County. When you're ready to SELL your Fort Lauderdale Florida home or just starting to look for a Fort Lauderdale home for sale, give Fort Lauderdale Listing Broker Patty Da Silva a call to SELL your Broward County Fort Lauderdale Florida Home and Chris Green REALTOR – Fort Lauderdale buyer specialist to help purchase your dream Fort Lauderdale Florida home! Call us at 954-667-7253.
If you are wondering, "How much is my Fort Lauderdale Florida home worth?"  CLICK HERE to obtain a home valuation in seconds! Also visit our website at: www.GreenRealty.net, www.PattyDaSilva.com and read our reviews at www.GreenRealtyReviews.com