Pembroke Pines Homes For Sale! Find Pembroke Pines Real Estate     
Welcome to the Green Realty Properties® team of elite Pembroke Pines Realtors – Your South Florida Real Estate firm Specializing in Pembroke Pines Homes for sale. Our website offers Pembroke Pines homes for sale. If you are looking to live in a beautiful Pembroke Pines home for sale, look no further. Green Realty Properties is here to help you find amazing Pembroke Pines homes for sale.
Our select group of full-time Top Pembroke Pines realtors are here to provide you with the best local content and additional professional services to help you buy or sell your Pembroke Pines Real Estate.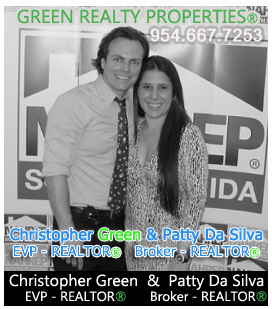 Pembroke Pines – One of the Best Places to Live
With just a 30 minute commute to Miami and Fort Lauderdale, Pembroke Pines lets you live the busy South Florida life without sacrificing a thing. Not quite a small town but definitely smaller than the major metropolitan areas surrounding it, Pembroke Pines is one of the best cities in South Florida.
A Great Place to Live and Work
Don't take our word for it. In previous years, it was named one of the best cities to live in America. WalletHub named Pembroke Pines the "2014 Best City of Hispanic Entrepreneurs" and Money Magazine ranked the city number 32 out of 50 on its list of "The Best Places to Live in 2014" – the only Florida city on the list.
More than 160,000 people call Pembroke Pines home. It's the second biggest city in Broward County, and the tenth largest in the state of Florida. The city motto is 'Join Us – Progress With Us' and they mean it. The city website proclaims their commitment to "forward thinking in an ever-changing world." Pembroke Pine is known for it's commitment to arts, culture, and diversity.
A Commitment to Education
The city's desire to help its citizens grow and progress is not exclusive to the adult workforce. With 20 A-rated schools in the city, Pembroke Pines made a commitment to education many years ago. In 2006, the city had the largest charter school system in the country. Top schools include Chapel Trail Elementary, Somerset Academy Middle School, Walter C. Young Middle School, West Broward High School, and many more. After high school, students can go on to Broward Community College or Florida International University, both of which have a campus in Pembroke Pines.
As close as you'll be to Miami, Fort Lauderdale, and many other locations in South Florida, don't feel you have to leave town to have fun. The city boasts 28 parks, for those who want to get active and get outside, as well as 8.5 million square feet of shopping space. You'll still be close enough to take in a Miami Heat game or visit the Miami Zoo, too, if you want to get away for the day.
Call Pembroke Pines Home
Because of it's size and population, you have plenty of options for where to live in Pembroke Pines. Choose from single family homes, condos, townhouses, luxury homes, and much more. Gated communities like Silver Lakes are an option, as well as golf communities such as Hollywood Lakes Country Club. Other great neighborhoods include Walnut Creek, Pembroke Lakes, and Pasadena Lakes West. Whatever your budget and space needs, you'll find it in Pembroke Pines.
Pembroke Pines is either the biggest small town, or the smallest big city, in South Florida, but whatever you choose to call it, it's a great place to live, work, and raise a family. Come see for yourself why so many have made Pembroke Pines their home.
Green Realty Properties wants to help you find a place to call home in Pembroke Pines. Give us a call and let's work together to find the best home for you and your family.
Green Realty Properties wants to help you find your perfect Pembroke Pines Florida home in Broward County. When you're ready to SELL your Pembroke Pines home or just starting to look for a Pembroke Pines home for sale, give Pembroke Pines Listing Broker Patty Da Silva a call to SELL your Broward County Pembroke Pines Florida Home and Chris Green REALTOR® – Pembroke Pines buyer specialist to help purchase your dream Pembroke Pines Florida home!
No One Sells Pembroke Pines Like Patty! Call us at 954-667-7253.
If you are wondering, "How much is my Pembroke Pines Florida home worth?" CLICK HERE to obtain a home valuation in seconds!
Also visit our website at: http://www.GreenRealty.net, http://www.PattyDaSilva.com and read our reviews at: http://www.GreenRealtyReviews.com
—————————————–
Pembroke Pines Homes For Sale! Find Pembroke Pines Real Estate by Clicking on the multi-view circles below. You can search our Gallery View, Map View or Photo View!  Call today to SELL your home or once you've found your dream home on our website call us for a showing ~
954-667-7253
No One Sells Homes More Intelligently, Guaranteed.©
Call
Green

Realty Properties to SELL or BUY a home today at 954-667-7253