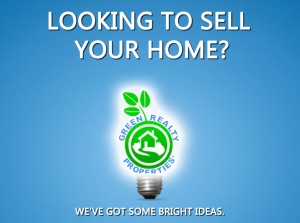 Miramar, Florida – A Beautiful Place to Live and Work
With a city motto of "Beauty and Progress," you expect to find great things, and Miramar, Florida does not disappoint. Tucked in Broward County between Pembroke Pines and Miami, Miramar offers the best of South Florida living.
Both I-75 and the Florida Turnpike run through Miramar and the airports in Miami and Fort Lauderdale are only 30 minutes away. Bring family in or plan a getaway trip easily because Miramar is at the heart of it all. In 2006 and 2008, Money Magazine included Miramar in its list of "America's Best Places to Live," a distinction the city continues to live up to even today.
Shopping, recreation, businesses, and neighborhoods all serve the 120,000-plus population of Miramar.
A Commitment to Business
Top employers for Miramar include Comcast, Humana, Royal Caribbean Cruises, and Carnival. The city houses a foreign trade zone in the area's largest commerce park. Currently, re-development of the city to keep it thriving and growing is centered in the east side of Miramar. The city maintains a commitment to progress and to building a vibrant business community.
Different Ways to Relax
After work, relax and play in beautiful surroundings. With 22 neighborhood parks, a regional park, and 10 community parks, there are plenty of activities to keep you healthy and active. Softball, baseball, jogging, tennis, racquetball – all of this and more are available in Miramar.
Learn More, Grow More
A well-educated population makes a well-educated workforce. Maybe that's why education opportunities have flourished in Miramar. The city is home to several top-rated schools including Somerset Elementary School, Somerset Middle School, and Sunset Lakes Elementary School. For those who are looking for higher education, Miramar offers eight institutions of higher learning: Nova Southeastern University, Broward College, Ana Mendez University, DeVry University, Le Cordon Bleu, Strayer University, Concorde Institute, and the University of Phoenix.
Housing Opportunities
Miramar has a diverse selection of housing across the city. Townhouses, condos, single family homes, and luxury homes are all an option when you're looking to buy. Choose from exclusive neighborhoods like Sunset Falls, townhouse communities like Nautica, and other locations such as Silver Lakes, Huntington, Riviera Isles and El Ad Enclave. No matter what kind of home you're looking for, you're sure to find it in Miramar Florida.
Miramar is a beautiful city with plenty of opportunity to live and grow in your personal and professional life. You'll love living here where "beauty and progress" are part of the norm.
Green Realty Properties wants to help you find your perfect Miramar Florida home in Broward County. When you're ready to SELL your Miramar home or just starting to look for a Miramar home for sale, give Miramar Listing Broker Patty Da Silva a call to SELL your Broward County Miramar Florida Home and Chris Green REALTOR® – Miramar buyer specialist to help purchase your dream Miramar Florida home!
No One Sells Miramar Like Patty! Call us at 954-667-7253.
If you are wondering, "How much is my Miramar Florida home worth?" CLICK HERE to obtain a home valuation in seconds!
Also visit our website at: http://www.GreenRealty.net, http://www.PattyDaSilva.com and read our reviews at http://www.GreenRealtyReviews.com