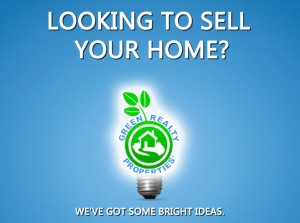 Weston – A Well-Planned Community
Centered between the Everglades, Southwest Ranches, Sunrise, and Davie, Weston is the western-most community in Broward County. As the only planned community in the county, the city of Weston prides itself on being a family-oriented and very safe place for people to live and work. More than 65,000 people call Weston home, and there are plenty of reasons why.
One of the Best Cities
Weston is right to be proud for all it has accomplished since it's incorporation in 1996. Weston has the lowest crime rate per capita in Broward County. It has the lowest combined taxes and fees in the county, including property taxes. Weston also has the lowest millage rate in Broward County.
In 2008 and 2012, Money Magazine named Weston one of "America's Best Small Cities." Weston has also been included in the Top 25 Wealthiest Zip Codes in the United States several times, most recently in 2014 when three Weston zip codes were in the top 10. The League of American Bicyclists even named Weston a Bicycle Friendly Community in 2013.
As you can see, Weston prides itself on being the best of the best.
A Planned Community
As a planned community, Weston works hard to ensure that a high quality of life is available for all of its citizens while also appreciating the natural beauty of South Florida. Rows of Royal Palms line the roads and medians throughout the city. Fourteen parks and recreational facilities are meticulously maintained for citizens to use and enjoy. Because the city borders the Everglades, they take special care of the natural resources in the area, maintaining 2,200 acres of wetland preserves.
Because Weston is a planned community, you will find many well-maintained, well-organized neighborhoods and communities throughout the city. Ranch-style single family homes can be found in communities like the Islanders, while down-to-earth, simple neighborhoods such as North Lakes are abundant as well. If you're looking for a townhouse, condo, or villa, San Sebastian, Coconuts, Savanna, and other complexes and communities abound. For a higher-end, exclusive location, Windmill Ranch Estates, Weston Hills, and others are available.
As a family-friendly community, it is no surprise that the schools in Weston are A-rated and well loved. Just a few of the top schools include Imagine Charter School, Falcon Cove Middle School, Manatee Bay Elementary, Eagle Point Elementary, and Cypress Bay High School. As a parent, you can rest easy knowing your child will have an excellent education at any one of the schools in Weston.
Weston is a well-maintained and well-planned community in Broward County. If you want to live in one of the best cities in Broward County, Weston should be at the top of your list.
Green Realty Properties wants to help you find the right home for your family in Weston. When you're ready to buy or sell, give us a call. We're here to help.
Green Realty Properties wants to help you find your perfect Weston Florida home in Broward County. When you're ready to SELL your Weston home or just starting to look for a Weston home for sale, give Weston Listing Broker Patty Da Silva a call to SELL your Broward County Weston Florida Home and Chris Green REALTOR® – Weston buyer specialist to help purchase your dream Weston Florida home!
No One Sells Weston Like Patty! Call us at 954-667-7253.
If you are wondering, "How much is my Weston Florida home worth?" CLICK HERE to obtain a home valuation in seconds!
Also visit our website at: http://www.GreenRealty.net, http://www.PattyDaSilva.com and read our reviews at: http://www.GreenRealtyReviews.com